Cedar + Sage's signature corporate retreats approach core business and organizational competencies from an innovative framework rooted in Indigenous wellness principles.
Grounded in the core principles of the Medicine Wheel, our corporate retreats incorporate teachings that address the physical, mental, emotional, and spiritual aspects of well-being that influence our relationships with ourselves, each other, and our work.
We focus on grounding your team in a culture of authentic connection and meaningful relationships, with a focus on exploring what well-being looks like for your team and your organization.
We want your team to show up each day as whole people who are grounded in the 'why' of your mission, and help you build a culture that honours who your team members are as people, because when your team shines — your company shines with them.
When you choose us, we work with you to create a fully customized retreat experience that will meet the needs of your organization.
Cedar + Sage's corporate retreat facilitators bring decades of experience supporting organizations in developing authentic leaders, creating connections that inspire deeper relationships, leading dynamic strategic planning, advancing diversity and inclusion goals, and creating sustainable practices for employee well-being.
We curate all-inclusive half, one, two, and three-day experiences hosted at local retreat venues across the prairies or in a space of your choice.
Because your retreat will be custom-built to meet your goals and budget, we recommend you reach out to us at least 3 months in advance for shorter retreats and 6 months in advance for longer retreats.
When your team is well, your company is well.
A holistic focus on well-being invites your team to innovate, create, and shine.
Connection with ourselves, each other, and the land is foundational.
By building strong relationships, teams naturally become strong, resilient, and aligned with your company's mission.
We are wise together.
When people come together in an intentional way, the wisdom of the group provides the direction we need to move forward.
For work to be balanced, we must give and receive.
Our experiences at work should enrich us as whole people in the physical, mental, emotional, and spiritual realms.
Wellness is central to sustainability and growth.
By choosing to focus on a culture of well-being, you can create a sustainable organization seven generations into the future.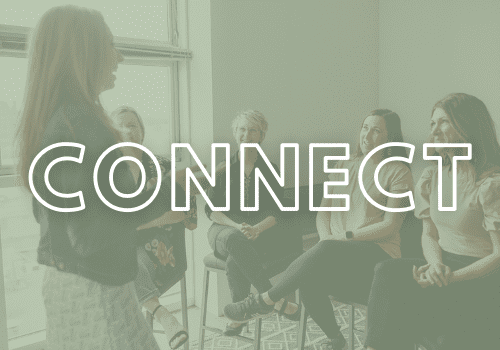 CONNECT — Fostering Trust + Cultivating Relationships
The new normal means that many teams have been working hybrid or remotely for a long time, and many workplaces are now facing the challenge of how to build personal and professional connections fast between members who feel disconnected.
This style of retreat is focused on building and strengthening connections between people working together again (or for the first time). We focus on the weave of relationships within the workplace by starting with the self, before expanding to relationships with others, then the organization as a whole.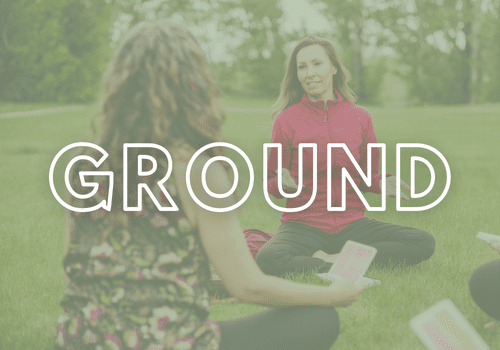 GROUND — Building Balance + Grounded Awareness
Stories of burnout surround us as teams struggle to find their way back to balance, stability and a sense of collective contentment. The path to living and working in balance isn't always clear — and takes commitment and agreement on behalf of the company and your team members.
This style of retreat is focused on developing a culture that truly values and honours work-life balance, and building practical, sustainable wellness and well-being practices in the workplace.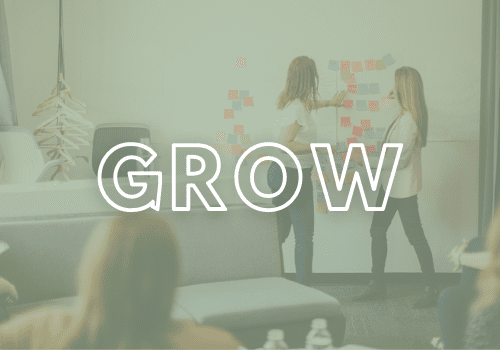 GROW — Authentic Leadership + Cultivating Organizational Growth
The most successful leaders are authentic — meaning they lead from the heart, make space each day for creativity and innovation, and approach growth in an intentional way. But in the real world, authentic leadership is often sacrificed under the pressures of everyday decision-making, and growth can quickly become unsustainable if your team's well-being is considered as an afterthought, instead of a crucial component to any work plan.
This style of retreat is focused on formal and informal leadership development that brings out your authenticity as a leadership team, and invites you to consider how practices for organizational well-being and sustainable growth can help strengthen your team now and into the future.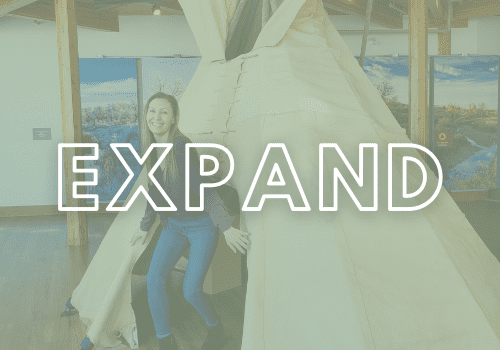 EXPAND — Inclusive Culture + Embracing Diversity
Does your team need a deeper understanding of who you are together and how you can show up best for each other? Equity, diversity, and inclusion are more than hot corporate buzzwords — they are principles necessary to the well-being of our organizations and communities. When brought to life, these principles empower your team to express themselves authentically, challenge each other respectfully, and make their differences your organization's greatest strength. 
This style of retreat is focused on engaging diversity and inclusion experiences that will support your team to connect in real ways that make a difference at work and in the world.
SHINE — Wise Leadership + Intentional Growth for Women
Does your company want to invest in uplifting women as team members and leaders? Women face unique challenges in the workplace and often end up living life out of balance as competing priorities hold them back from bringing their whole selves to work. 
This style of retreat is focused on fostering a dynamic community of empowered women leaders who know how to lift each other up, share their wisdom, and dive deep to uncover their talents. An essential component of this retreat is co-creating intentional, practical and sustainable ways of sharing their contributions at work that honour work-life balance and well-being.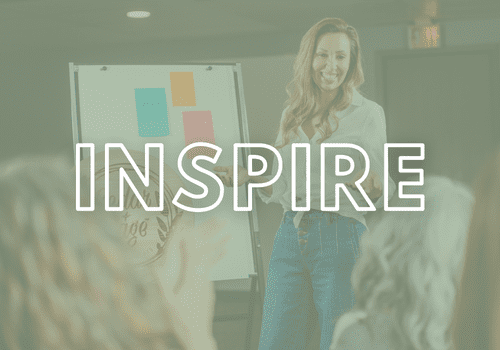 INSPIRE — Short Talks + Workshops for Conferences and Events
Not ready to commit to a multi-day staff, leadership, or organizational retreat? Let Cedar + Sage give you a taste of what we can do at your next conference, convention, or meeting.
We do short talks and workshops on building connection + well-being in the workplace, in a format that will fit into your existing event.
Want to learn more or book a corporate retreat? Contact us today.
"*" indicates required fields